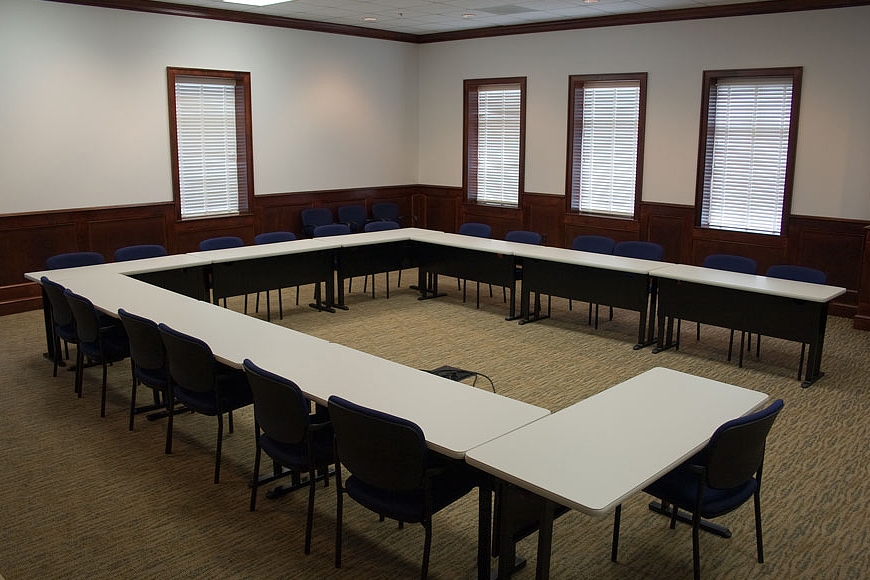 The Scarborough Multimedia Center is named for Robert B. Scarborough, Class of 1950, in recognition of his dedication and loyalty to his alma mater.
Recently upgraded, this space is perfect for multimedia presentations, business meetings and seminars for smaller groups. Connections are available for PowerPoint presentations, conference calls, video conferencing and other media needs.
The room can be arranged in a classroom setting or for a small luncheon. The room accommodates 50 in its standard configuration. Use of the multimedia equipment owned by CAA is included, but additional charges will apply for use of video conferencing equipment.