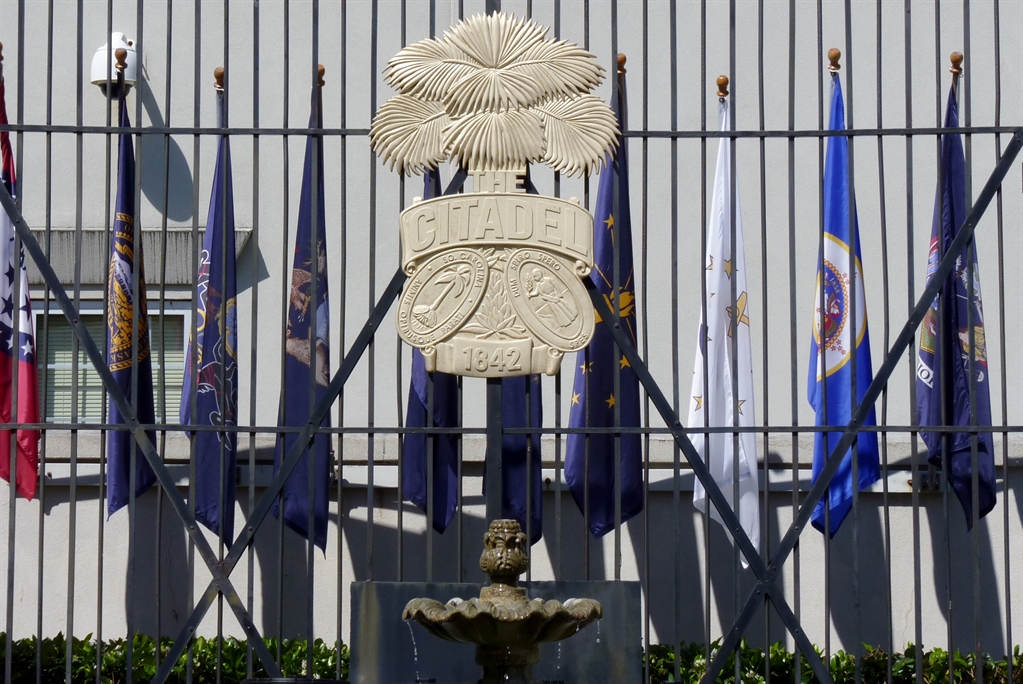 The LeTellier Alumni Courtyard, located between the Courvoisie Banquet Hall and Hollings Hall, is a majestic gathering point for alumni and friends of the college. Upon entering the area, alumni are immediately returned to their cadet days with the familiar red-and-white checkerboard design reminiscent of the quadrangles of the cadet barracks.
The courtyard is named in honor of all Citadel alumni and Major General Carroll N. Letellier, '49 for his substantial contributions to The Citadel, The Citadel Alumni Association and as a key stakeholder in the development of the Holliday Alumni Center.
Many of the red bricks in the quad are engraved with the names of 1000+ alumni, friends, cadets and others who have demonstrated their support of the center. Their purchases of bricks allowed the Aumni Association to create the beauty and tranquility of this exquisite area.
Incorporated into the wall design are the gates of the original Andrew B. Murray Barracks as well gates from the Marion Square Citadel campus which were donated by the Washington Light Infantry. At the rear of the courtyard is a memorial wall surrounded by marble benches which have been purchased to honor individuals and cadet classes.
The beautiful fountain is flanked by planters filled with Lowcountry plants and trees which provide a lush and inviting feel to the area.
The Alumni Courtyard continues to grow and change as additional bricks and benches are purchased by supporters.