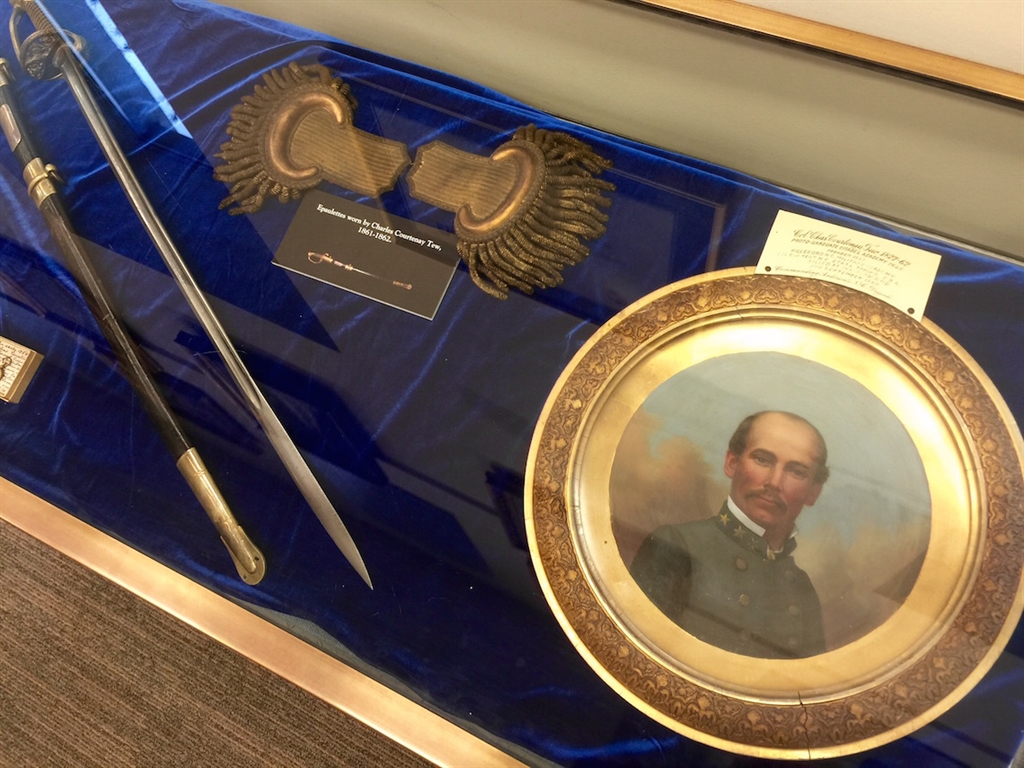 | | |
| --- | --- |
| 1852 | November 19, Association of Graduates Founded. This name was retained until 1934. The group's first president was C.C. Tew, Class of 1846. |
| 1860 to 1867 | No Meetings of the Association held, because most of the graduates were fighting in the Civil War |
| 1865 | February, The Citadel's buildings fall into the hands of Federal troops. |
| 1877 | April, Nine graduates met at the Charleston Hotel to consider getting The Citadel buildings back from the Federal government and reopening the school. |
| 1877 | December 13, All graduates whose addresses were known were invited to meet in Charleston. At this meeting the Association was reorganized, a constitution and by-laws were adopted and officers were elected. At this meeting, a campaign for the reopening of the school was begun with the adoption of a resolution requesting Governor Hampton to appoint a Board of Visitors to direct negotiations designed to get the Federal Government to return Citadel property to the state and to pay the state rent for the use of this property during its occupancy by Federal troops. |
| 1882 | 1882 – The Federal government returned The Citadel property to the state and the General Assembly was induced to pass a bill authorizing the reopening of the school and providing money for the repair and maintenance of the buildings. |
| 1882 | Fall, the school began to operate again. |
| 1888 | The campaign brought to a successful conclusion with announcement by the Board of Visitors that the Federal government had settled the claim for rent by paying the state a considerable sum of money. The portions of the school burned during the Federal occupancy were rebuilt. |
| 1898 | The Association of Graduates contributed funding to the school for a recruiter. This more than doubled the student body of The Citadel. |
| 1918 to 1921 | The Association financed, with subscriptions collected from members, the raising on the new campus of the building known as Alumni Hall. This building was the first on the north end of the parade ground. It was eventually demolished and soon thereafter Grimsley Hall was constructed in its place. |
| 1934 | Name changed to The Association of Citadel Men |
| 1997 | Named changed to The Citadel Alumni Association |
| 2000 | September, the John Monroe J. Holliday Alumni Center opened. |
| 2002 | November 19, The Citadel Alumni Association celebrated its Sesquicentennial. |
The Information above was found in "Centennial Register: Association of Citadel Men." This register was printed in 1952. The credit for the above dates goes to Colonel James G. Harrison, '23.